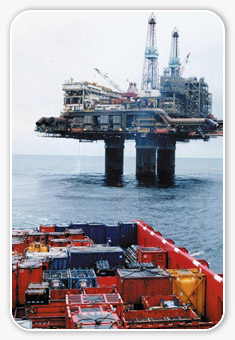 •

SERVICES

|

Bulking service

|
Logistics

|
Milling


For over forty years, P&S Barite Co., Ltd. has been supplying barite for both local and international natural gas and oil enterprises. We were entrusted by Unocal (Thailand) Co., Ltd. to be its barite supplier, shipping barite powder in the huge high-pressure tank, and then delivering the product through the air pipe to the supply boat, waiting to send the ores to the natural gas rig in the Gulf of Thailand.



For fifteen years, Pands Petro Services has been providing bulking service for Unocal (Thailand) Co., Ltd., which is now changed to Chevron (Thailand) Exploration and Production Co., Ltd. We also serve other oil companies, including with Esso (Thailand), Halliburton, and Harrods.

The SSHE standard (Safety Security Health Environmental) and the ISO 14001-2004 | 9001-2000 guarantee our commitment to employees' welfare and the environment.