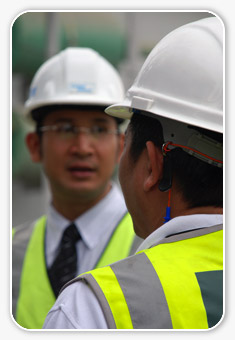 •
PANDS
|
History

|
Nature of Business

|
Our Companies

|
Vision


Pands Group was a pioneer in mining business, particularly for barite and dolomite which are ones of the main ores in the upstream industry. This initiation was of great importance since both ores can be applied in many sectors beneficial to human beings, including with energy, agriculture, industry, and construction. We strongly intend to be the leader of the market, reaching the highest standard with long-accumulated experience of great expertise. Our major policy is to develop staff's potential and eco-friendly productions and services that will meet every need of clients.



Moreover, we will keep expanding our business in Thailand as well as overseas, especially for the mining operation of common and highly valued ores. We aim for an excellence in every business we do, in order that our clients and society will gain the most benefit. Laos is the first foreign country that we will invest for the mining of elementary ores. In Thailand, we have been continuously expanding the business and developing our barite mine by further exploring for zinc, silver, and copper, which are the highly valued ores. After the exploration, the investment in mining will be considered later.

Pands Group always works toward progress. For the sustainable business, we are aware of the environmental issue and try our best not to cause any damage to the ecology; that is the reason why the environmental management system is applied in our organization, as we are certified with ISO 14001-2004 | 9001-2000.